MY BEST WTS Series RESULT, UNTIL NOW!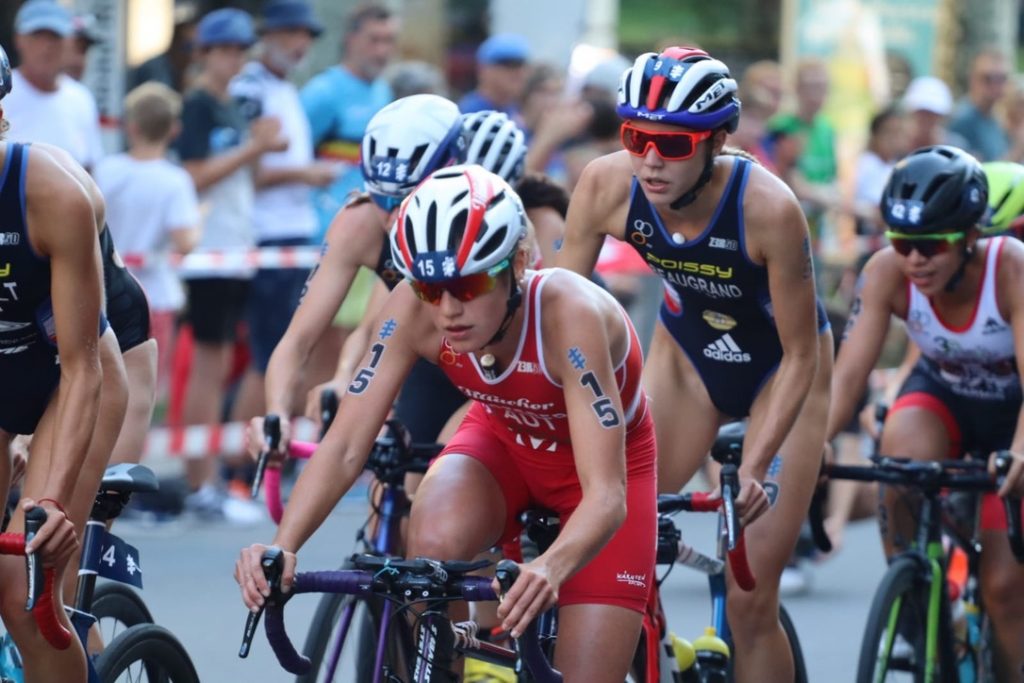 VERY Happy with THE SEASON 2019/2020


Lausanne (SUI) | 31.Aug | Result: 15.
Edmonton (CAN) | 20.Jul | Result: 6.
Hamburg (GER) | 06.Jul | Result: 26.
Yokohoama (JPN) | 18.Mai| Result: 23.
Bermuda (BER) | 27.Apr | Result: 4.
Abu Dhabi (ARE) | 8.März | Result:  25.

Everything started in March 2019 when I decided to train more at my, I call it Basecamp, in Villach Austria. Wheather conditions allowed me to set most parts of my training outside. I burned a lot of milages into the asphalt of Gaildamm and into the track of Stadion Lind with my Nike Percent running shoes. Professional Running Track in Stadion Lind with the greatest training conditions, 25m Swimmingpool at Therme Warmbad with high qualtiy water, training with friends at Fit Inn Fitness Center (all in a range of 3km) and me highly motivated gave no excuses not to stand up early everyday and follow the plan, follow my dream to qualify for the Olympic games in Tokio 2020.
"Quality before Quantity!"
 My slogan for preparation. Better to skip half an hour on the bike or reduce running for 2km to 3km and therefore stay fresh. Together with high quality massages and physiotherapy care I mangaged to stay healthy through the whole preparation phase. A big thank you to the Carinthian Olympic Center that helped me a lot with my regeneration to recover from the diversified and ambitous training plans of Roland Knoll.
My favourite running track is not far away from Basecamp. People call mE the red flash when I do my intervals in super highspeed.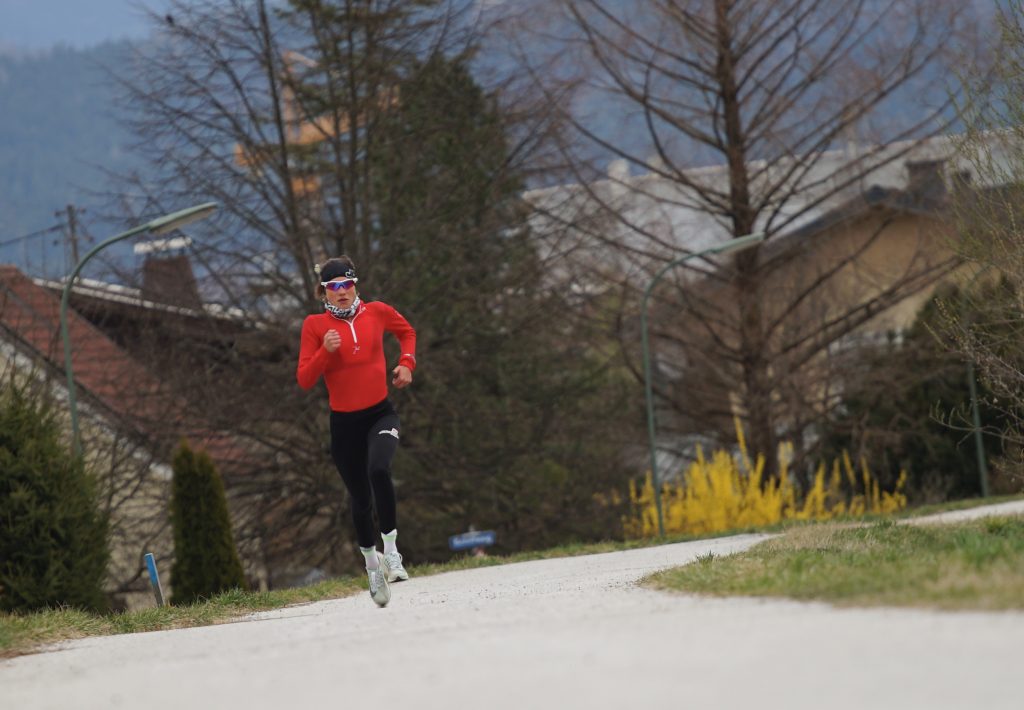 "Herself is the woman"
In technical descision I trust mainly on my capabilities which means I use a solid old school mechanical Shimano Dura Ace on my Stevens Comet racebike. It is easier to fix a mechnical shifter than to reprogram an electronic gear setup, especially when you are 100% in racemode. When you travel with batteries you may also get problems at the airport security check and in worst case you fly without your bike, then you can only hope the organizer will change the race to an aquathlon.
"TOP 5 runsplit, an expectation not only A DESIRED THOUGHT"
My running strength showed a nearly constant top 5 running split thourgh all my races. Good for the comming Olympia Season. If it will come to a sprint finish in Tokio I would be very happy to accept the challange.
With great pleasure i think about my highlight in 2019/2020 the Bermuda WTS where I finshed with 4th place my best WTS result so far. Hot temperatures combined with high huidity do not make me slower if not even faster therefore I love to race in Bermuda every year.
The race in edmonton (CAN) showed that all the hard intervalls when I constantly destroyed my trainingspartners FINALLY "fertilzed"
https://www.youtube.com/watch?v=FFlHJtxR9uQ